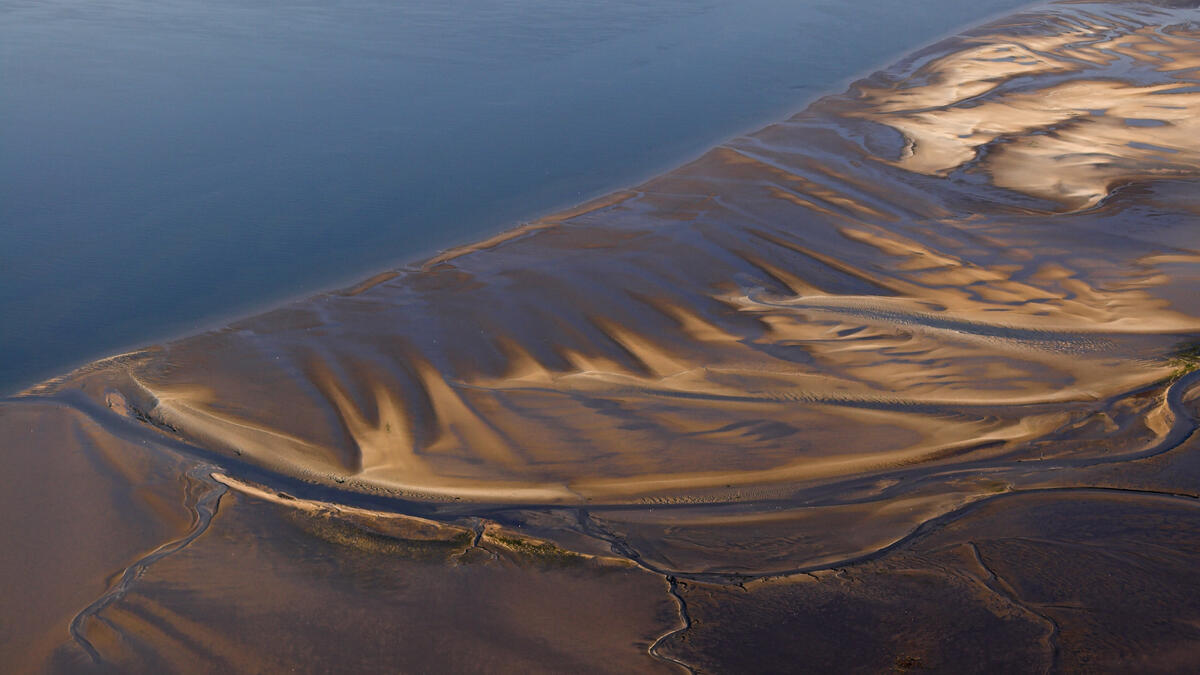 Photo: Martin Stock. Aerial photo of mudflats.
Geomorphology and climate
The Wadden Sea is a very young ecosystem in geomorphological and evolutionary terms, having evolved over the last 8,000 years and being formed to this day. It represents an outstanding example of the Holocene development of a temperate-climate sandy barrier coast under conditions of rising sea level. The Wadden Sea shows the dynamics of how entirely new landscapes take shape.
In this section, the QSR explores geological processes of the Wadden Sea as well as the possible impacts of climate change and current climate effects on its ecosystems.