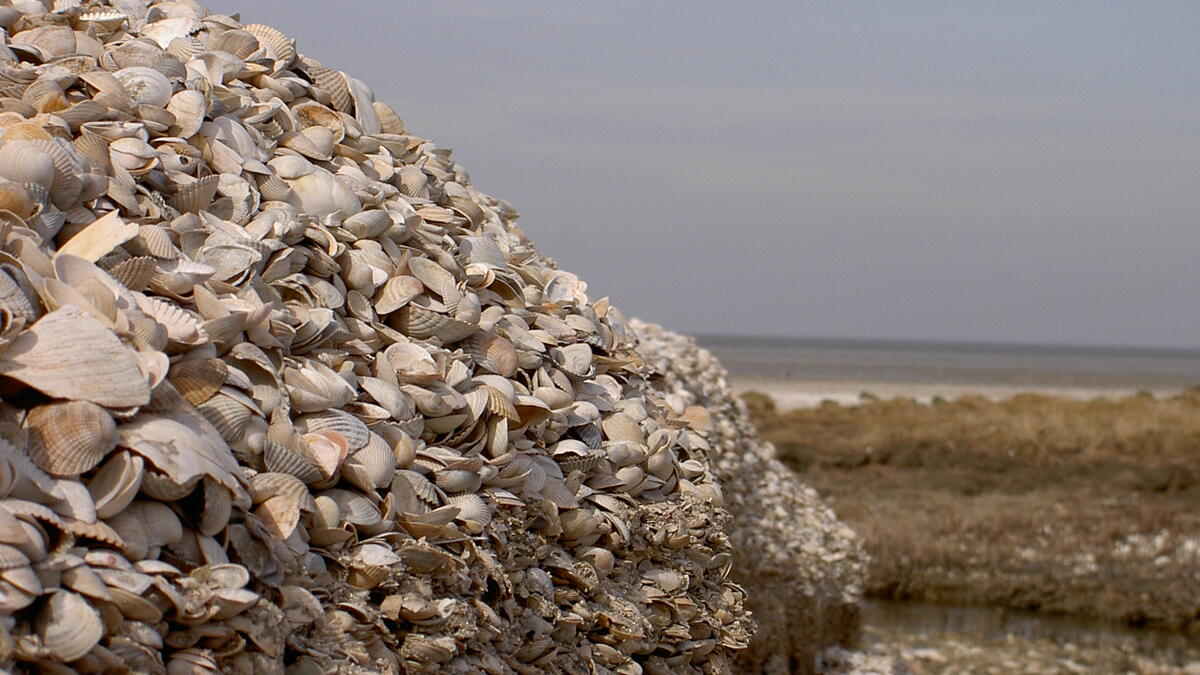 Photo: N. Hecker. Shell beach.
Habitats and communities
The Wadden Sea is continuously being shaped by wind, sand and tides. These natural processes, running uninterruptedly across the Wadden Sea, create islands, sandbanks, channels, mud flats, gullies, salt marshes and dunes.
This section gives in-depth analyses of the current states of the Wadden Sea's different habitats.